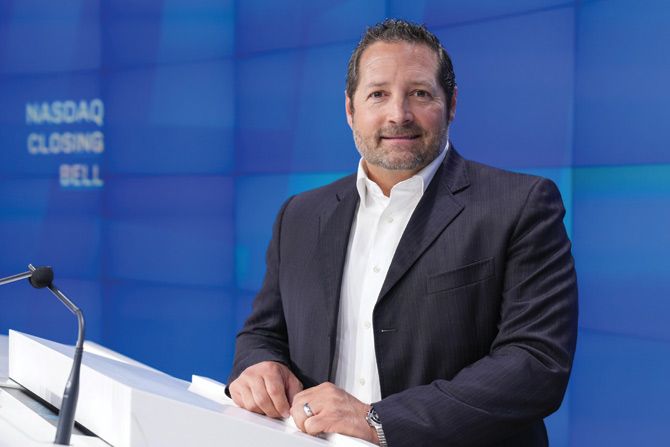 UAPA recently interviewed Matt Nicosia, Vivakor's chair and CEO. Vivakor was founded in March 2008; Matt has been the CEO since 2011. The company's name reflects its emphasis on being environmentally responsible. As Matt said, "The life of the earth is at the core of our technologies."
Two parts of Vivakor's work are of interest to the asphalt industry. First, Vivakor is working toward a circular carbon economy by using hydrocarbon extraction and remediation. Second, Vivakor is developing smart road sensors that will be a big part of its future.
UAPA membership has been valuable to Vivakor. "We have received support and encouragement from UAPA's leadership and members," said Matt. "Utah has a close-knit asphalt market with strong producers. UAPA has given us information about testing groups and different resources that have proven valuable in getting our products up to performance grade and how best to commercialize them."
Hydrocarbon Remediation
Performance grade asphalt binder is becoming more difficult to source as the number of refineries has steadily decreased over the last few decades. Their focused production has been on delivering fuel. Through Vivakor's hydrocarbon remediation work, it was determined that their process could also successfully separate oil sand material to create a performance grade asphalt cement and therefore help meet the burgeoning roadway paving demands. The company has a proprietary method that uses a closed-loop, environmentally friendly process that uses no water to successfully separate hydrocarbons from the soil.
Matt said, "We want to continue supplying a performance-grade product out of the Uintah Basin. Our objectives are to produce asphalt cement out of every oil sands or remediation program in which we are involved, creating a pioneering, Utah-based asphalt product. We still produce fuel products, but producing asphalt maximizes value in our projects and is better for the planet. Also, using hydrocarbons for roads instead of fuel will be a natural transition as cars go electric."
An Energy Harvesting System for Smart Roads
Vivakor is working with TBT Group to design an energy harvesting sensor system for smart roads using advanced piezoelectric, piezoceramic, and dielectric materials.
"We see two races: one is the race toward EVs, and the other is toward a smart infrastructure," said Matt. "We aren't going to realize the promise of self-driving anything until we also have smart roads that have enough power to share critical information such as the distance to the curb, pressure, temperature and traffic volume. No matter how smart a car is, it's stupid until you pair it with smart infrastructure. You only get increased safety if you have a smart vehicle and the infrastructure to support it. But the question has been how to connect and power road sensors."
Using piezoelectric technology means the system doesn't have to be hooked up to the power grid. The energy harvesting sensor system uses embedded road sensors that communicate with thin ceramic films about the size of a fingernail that can be added to paint and embedded in asphalt when the asphalt is laid down. If a car drives over the embedded ceramic films, the ceramic vibrates, and electrons bouncing in the ceramic create power for the sensors. Sensors can then measure temperature, pressure, location and more. The generated power from the ceramic films also allows the sensors to communicate with the car, Bluetooth or something else.
The sensors and ceramic films are destroyed when the road has to be redone, but the cost to make them will decrease over the long term. For a surface that can last 5-10 years, adding the sensors will add enough value to the infrastructure that it will be worth doing despite the additional cost.
The next step is building demonstration roads that use the new technology. In addition to the TBT Group, Vivakor's scientific and engineering team is working with Rowan University to determine the best way to make self-powered sensors work for smart roads. Matt thinks Vivakor has brought the right team together, but he added, "We don't let them say something can't be done." Under the current schedule, the demonstration roads should be complete sometime in 2023.
Matt said, "As we work with the contractors that make the roads and help them apply our technologies, we think we can all be on the cutting edge of asphalt and smart infrastructure. That will put a lot of Utah companies on the world's stage."